Paralegal Document Service King County Washington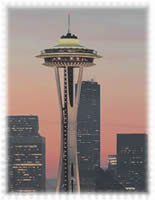 Paralegal King County Washington: 425-599-0085
Family Law Attorney 206-683-3985
King County WA superior court paralegal experience Since 2005.
Overall, I have 22 years of not simply paralegal experience, but as a family law paralegal.
King County Paralegal Services provides document preparation and other divorce support services to the greater Seattle area. Our marketing reach extends from Seattle, to Kirkland, Redmond, Kenmore, Bothell, Shoreline, and Bellevue.
Paralegal experience in family law, divorce, child support, parenting plans, and custody is much more valuable in family law than simply "experience".
King County Paralegal Services prepares documents for divorce, parenting plans, custody, contempt, parentage (unmarried parents), child support, relocation, and other case preparation services. We also prepare numerous types of motions, discovery, answers to discovery, and other case support paralegal services.
Our experienced divorce paralegal prepares your documents for agreed or not. We also collaborate with several different attorneys, so if you are not in agreement with the other party, we can still assist with your case to appear pro se, refer you to an attorney, or work with an attorney on your case. King Paralegals has expert divorce paralegal services to help with divorces with or without children.
King County Paralegal Services has a successful track record with trial by affidavit for child support modification.
Our child support paralegal services can prepare documents for getting reimbursed for overpaid support, get a judgment for extracurricular activities, or obtaining or defending against secondary educational support.
Our Parenting plan paralegal services provides document production for modifications and custody cases. If you need custody or visitation changed, our parenting plan paralegal services are well equipped to meet your needs.
An expert custody paralegal is only a phone call away. King Paralegals can help your prepare custody documents for all types of family law cases. Sometimes, a relocation of child (child m
An experienced contempt of court paralegal is also available for preparing documents for parenting plan contempt or child support contempt.
A Parentage paralegal for parenting plan, child support, and custody is also at your disposal. A relocation paralegal can help prepare documents when you object to the other parent moving with the child or you intend to relocate with the child.
Our services are available to the greater Seattle area and elsewhere in Washington State whether your in North Seattle or Redmond, Bothell or Shoreline. Our Seattle area paralegal services are very savvy with King County Superior Court procedures of Washington State.
For an estimate of costs associated with document preparation, visit our paralegal services fees page.
We provide expert family law paralegal services. Whether your looking for affordable Paralegal Document Preparation Services or other Paralegal Support Services, our paralegals can assist you. You probably feel overwhelmed, let King County Paralegals' experience alleviate that feeling.
I am working at making this website as useful as possible to its visitors. I have added city locations that we service, some interesting facts about those cities, and a little other useful information. Essentially, this site is intended to be as informative as possible.
King Paralegals is reaching out to provide services to selected cities, but King Paralegals can help anyone that has a family law case that is being litigated in Washington State Superior Courts whether you are located in Shoreline or on the other side of Lake Washington in Redmond. Most of our clients meet by telephone and email, with the completed documents being emailed to them. There are specific civil rules to each county, but the counties' rules are much more alike than different. So regardless of your location, King Paralegals can meet your family document needs for divorce or child support.
I once thought I wanted to grow a beard, so I thought of drawing on the experience of a 91 year old gentleman's beard wisdom. I explained that I needed to know how to grow and trim a beard. He responded, "stop shaving, use scissors". It was so simple. Moral of the story? Don't overthink it, King Paralegals has you covered on your family law needs.