Paralegal Services Divorce Seattle King County WA Hope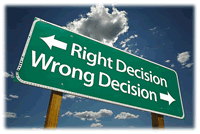 To speak with a family law paralegal call: 425-599-0085
To speak with a family law attorney call: 206-683-3985
A divorce paralegal can prepare documents that are non confrontational in nature, with hope that the divorce can quickly work towards agreement on all the issues. Divorce paralegal services that keeps the hope of working towards an agreed divorce alive happens in more places than only the doc documents.
Documents prepared for your divorce for Snohomish, King, Snohomish, Pierce, Clark and other Washington State counties that clearly states the issues that are in agreement and proposals on other remaining issues. Nothing is lost on reasonable proposals. Have King Paralegals draft your documents with your input to make them as amicable as possible.
Paralegal Services Divorce Seattle will help work towards an agreement on all the issues of your divorce, and you may end up with an agreed divorce. If not, King Paralegals has not agreed divorce document preparation services too.
You may wish to file a legal separation instead of dissolution in Washington State, separating the parties from each other in regards to property and debt only. A divorce paralegal in Seattle can help with your documents, they are no much different than documents for divorce.
Divorce Paralegal document preparation fees.
Additional Local Information:
Paralegal hope agreed divorce document services King County WA for Federal Way 98023, Kent 98042, Renton 98058, Auburn 98092, Bellevue 98006, Seattle 98092, Des Moines 98158, Burien 98062, Issaquah 98027, SeaTac 98188, Sammamish 98074, Mercer Island 98040, Maple Valley 98038 in Washington State.