Child Visitation Seattle Paralegal Form Services King County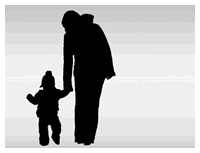 To speak with a family law paralegal call: 425-599-0085
To speak with a family law attorney call: 206-683-3985
The custodial parent designated in a parenting plan is the parent with whom the children reside most of the time. King Paralegals serves primarily North King County Washington.
Child visitation is more accurately called parenting time, that time that the children spend with the parent that is not the custodial parent. It is important to have an experienced parenting plan paralegal when preparing your documents for visitation.
Your situation may be that you don't get any parenting time or very little of it. Sometimes it is simply that you are not getting children on any holidays or with irregular unpredictable times.
Obtaining a parenting plan with allocate you specific rights requires some expertise. For example, there may be rights you did not know that you may be able to obtain. Once the parenting plan is signed by a judge or commissioner, it is an order of the court and must be followed.
Visitation often is a problem due to the other parent not complying with what is ordered in the parenting plan. With these kinds of problems, you may need to file a motion for contempt of parenting plan in order to force that parent to comply.
*Agreed paperwork includes the final paperwork.
Child visitation paralegal document fees for King County and Washington State.
Child Visitation document preparation is available for most of Washington state. Paralegal visitation parenting plan modification document services North King County WA for North Seattle 98092, Federal Way 98023, Kenmore, Mercer Island 98040, SeaTac 98188, Sammamish 98074, Renton 98058, Kent 98042, Issaquah 98027, Des Moines 98158, Burien 98062, Bellevue 98006, Redmond in Washington State