Process Server Central District Seattle WA Paralegal Service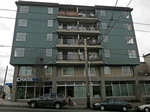 Process and Paralegal Services 425-599-0085
Paralegal Services Near Central District Seattle
Divorce documents, legal separation, child support, custody, visitation, non parent custody, and other family law documents prepared for the Seattle Central District area of Seattle.
Modification of parenting plans and child support form preparation.
Process Serving Near Central District Seattle
Service of Process to a business in the CD area is $70, for a residence is $85. Process Serving in Downtown Seattle is $60 for a business or a residence to be served.
Central District Seattle Neighborhood
Central District Seattle, also known as the CD is within Central Seattle. Although simply referred to as the CD, it contains its own neighborhoods. Its borders are East Madison St, Lake Washington, Rainier Avenue S, and Martin Luther King Jr Way S, making an odd shaped triangle.
Harrison/Denny-Blaine (also considered part of Seattle Downtown)
Atlantic
Cherry Hill
Judkins Park
Leschi
Madrona
Mann
Squire Park