Process Server Yesler Terrace Seattle Paralegal Services WA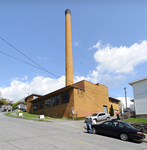 Process Server and Paralegal Services 425-599-0085
Paralegal Service Near Yesler Terrace Seattle
Child support forms prepared for modification or first time orders.
Divorce forms and document help for parties with or without children. Child Support, parenting plan, and custody document preparation are supported as well.
Process Server for Yesler Terrace, Seattle
Process serving in Yesler Terrace Seattle is $60 to serve a business or an individual. Service on a residence will come with two attempts at service, on places of business until service is completed.
Yesler Terrace In Seattle, Washington
Yesler Terrace is located on the southern part of First Hill and the east of downtown Seattle. It sits uphill from Pioneer Square and The International District on the east side of Interstate 5.