Child Custody Paralegal Kenmore WA Divorce Service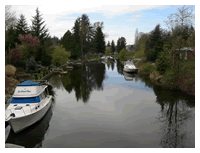 Child Custody paralegal Kenmore WA: 425-599-0085
I could just imagine living on Sammamish River in Kenmore. Kenmore is also on Lake Washington, which could literally be a small jet-ski ride from your porch to the lake, totally perfect. Kenmore is another one of the cities around Lake Washington that would file a case in the downtown Seattle courthouse located in North King County.
Kenmore has history that few know about that live there. Kenmore quickly became famous in the area of Seattle for its country drinking when a substantial illegal alcohol industry developed to meet the demands of Jazz Age Seattle nightlife during prohibition. Before the early 1900s, Kenmore was only accessible by boat.
Kenmore is near me and only14 minutes away from King Paralegals Shoreline office. Distance should be a non factor when picking a paralegal or an attorney when the only factor is the county you need to file in and the quality of the services. I have targeted my services areas around the proximity of access to the King County Superior courthouse in downtown Seattle in Central Seattle of North King County.
King Paralegals service area includes Kenmore for divorce documents, as well as child support and parenting plan case services. Whether it is help with the trial process, an affidavit by trial for child support modifications, or a contempt of court in regards to the parenting plan, King Paralegals is just a call and email distance away from Kenmore. Kenmore, Bothell, or Redmond, our service is just as efficient if you lived right next store. Our service locations are listed in the drop down menu and also summarized on the North King County Page.
Kenmore WA child custody paralegal document preparation services.
Child custody attorney Kenmore WA: Michael Lang at 206-683-3985