Seattle Case Preparation Paralegal King County WA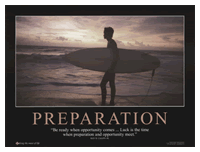 Be ready when opportunity comes-luck is what happens when preparation meets opportunity ~Roman philosopher Seneca.
To speak with a family law paralegal call: 425-599-0085
Have your case organized and prepared before taking it to a family law attorney. This will save you time and money on attorney fees. Paralegals charge 1/3 or less than attorneys.
Many people have a case that is a pile of documents and pleadings with no clarity. Usually they are not clear on what they need to gather together, or what to do with it, or what it really means to their case or attorney.
Once a case is organized and it is clear what a client wants to accomplish, a paralegal can then let you know what you are missing and how to get it, documents that still need to be obtained, and pleadings that need to be retrieved. Possibly there are declarations from witnesses that need to be obtained.
The paralegal can then help design basic discovery to obtain information form the other party that you would need. By the time your case prepared to refer to an attorney, a basic discovery plan is in place, the case has been summarized for strengths and weaknesses.
Many attorneys do not have paralegals because they cannot afford to keep them on staff all the time. Help your attorney help you by utilizing King County Paralegals.
This process is the begging and will need to be repeated as new evidence from discovery is obtained. This process is ongoing even once it is referred to an attorney as that attorney and a paralegal they can continue to prepare the case for hearings, trial, and arbitration.
Paralegal document services King County WA for Seattle 98198, Seattle 98105, Federal Way 98023, Burien 98062, Burien 98166, Des Moines 98158, Federal Way 98003, Kent 98030, Kent 98031, Kent 98032, Kent 98042, Renton 98058, Renton 98059, Sammamish 98075, Redmond, Seattle 98119, Seattle 98155, Seattle 98168, Seattle 98115, Seattle 98103, Seattle 98125 in Washington State.