Process Server First Hill Seattle Paralegal Services WA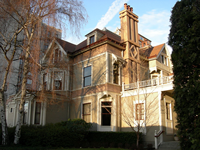 Process Server and Paralegal Services 425-599-0085
Paralegal Service Near First Hill Seattle
Forms and document preparation for child support and parenting plan issues. Divorce and nonparent documents prepared as well.
Process Server for First Hill, Seattle
Process serving in First Hill Neighborhood of Seattle for $65 on any business or person.
First Hill In Seattle, Washington
First Hill goes from Interstate 5 west, to Downtown Seattle. It is bordered by E. Pike and E. Madison Streets, near Capitol Hill. To the south is the International District.
First Hill is the first hill heading east from downtown.