Process Server International District Seattle Paralegal Services WA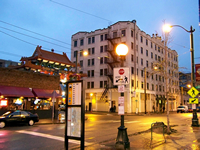 Process Server and Paralegal Services 425-599-0085
Paralegal Service Near International District Seattle
Child custody, divorce, and child support forms prepared. Your documents will be fully prepared by a paralegal, ready to print.
Divorce forms prepared for an agreed divorce, not agreed divorce. Other family law services are available as well.
Process Server for International District, Seattle
$95 to have papers served in the International District of Seattle for a business, $120 for a residence.
International District In Seattle, Washington
The Chinatown–International District of Seattle, Washington is named for the predominately Asian owned businesses of Chinese, Japanese and Vietnamese decent.
Within the International District, there is Seattle's Chinatown, Japantown, and Little Saigon, each of which has a business owner concentration of the corresponding people of those Asian descents.
Most of the residents however are of Chinese decent.