Renton Washington Family Law Attorney Divorce Custody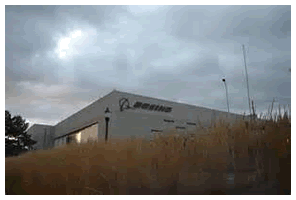 Helmut Kah - Family Law Attorney Call: 425-949-8357
To speak with a family law paralegal call: 425-599-0085
Divorce attorney family law Renton service area. This is the only attorney service location that files new cases in the RJC superior courthouse. If you already have a case for divorce or parentage, it would get filed in that courthouse regardless of where you reside. When modifying parenting plans, you can file in the county where the child reside now.
Petitions for parenting plans for unmarried parents are also filed in the county where the child is living. The type of case you are bringing and whether or not is an existing case is important when children are involved. While a new case would be filed in the county where the child resides, older cases when a parenting plan is involved can be filed in the county it was originally filed or where the child presently resides.
Modifications of child support whether your are trying to reduce the child support or increase child support is best filed where the order originated from.
When I think Renton, I think of near by Boeing. If you live in Renton and work at The Boeing Company, King Paralegals provides Boeing workers a 5% discount on attorney services for family law.
Boeing is not on my list of things to do or see when I think Renton. First up would be anything related to Lake Washington. Renton sits to the south of Bellevue and near by SeaTac and Kent.
Searching for Family Law Divorce Custody Child Support Attorneys near me in Renton? Stop limiting your area, and you may find a gem. Renton is considered by some to be part of the eastside, as wraps around Lake Washington going up its south east side along its way north to Kirkland. Renton is south of Seattle and the furthest south of our service locations. Renton is the only service location we have the files in Kent, but keep in mind, that is for only new cases. If you already have a case out of another courthouse, you file there.
For example, you may live in Renton, but may have to file in Snohomish County if that is where your case is at, such as a modification. So when searching for an attorney, the attorney's location is not really a determining factor when choosing one. When thinking location, look for an attorney that is willing to work out of the county your case is at, regardless of your or the attorney's location.