King County WA Family Law Attorney Bothell Kirkland Redmond WA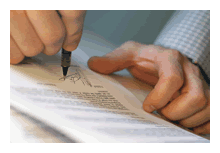 Family Law, Court of Appeals, and Bankruptcy specialization
Serving Snohomish and King County, Washington State
Helmut Kah, a family law attorney that cares. Located in Washington State, South Snohomish County. Serving Snohomish and King County of Washington State, Bothell, Kirkland, Redmond, Bellevue, Edmonds.
Practice areas of Law:
Child Support Law.
Divorce Law.
Child Custody Law.
Visitation and Parenting Plan Law.
Paternity or Parentage Law.
Custody Law
Criminal Law
Bankruptcy Law
Address:
16818 140th Ave NE
Woodinville, WA 98072
Message Phone:
Mention that you were referred by King Paralegals and receive half off your first hour of consultation!
Family Law Paralegal King County WA Document Fees.
Local Availability Information:
Helmut Kah's Services are available for Snohomish and King County, Washington State.
Including the city areas of:
Paralegal services King County WA for Renton 98056, Auburn 98001, Auburn 98002, Seattle 98122, Seattle 98117, Bellevue 98004, Seattle 98144, Issaquah 98027, SeaTac 98188, Seattle 98146, Sammamish 98074, Bellevue 98007, Bellevue 98008, Issaquah 98029, Seattle 98178, Seattle 98106, Mercer Island 98040, Maple Valley 98038, Seattle 98108, Seattle 98116, and Renton 98055 in Washington State.