Process Server Retail District Seattle Paralegal Services WA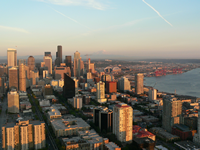 Process Server and Paralegal Services 425-599-0085
Paralegal Service Near Retail District Seattle
Family law document services for Retail District Seattle. Divorce documents prepared, child support and parenting plan document help too for anyone in the Retail District of Seattle.
Process Server for Retail District, Seattle
We will serve documents to anyone or to any place in the Seattle Retail District for $65. Other locations in Downtown Seattle can be served documents for as low as $60.
Retail District In Seattle, Washington
The Retail District of Seattle is also known as the Retail Core of Seattle, which resides dead center of Seattle Downtown District. It runs West from I-5 across from First Hill to Pike Place Market. Pioneer Square is only a few blocks south of the retail district. To the north is Cascade neighborhood. It includes Westlake Center, Pike Place Fish Market, Macys, and Pacific Place to name a few of the well known retail spots.