Child Relocation Paralegal Services North King County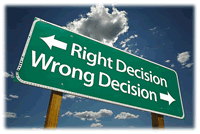 To speak with a family law paralegal call: 425-599-0085
Get your child relocation paperwork prepared by a Paralegal well versed in King County Washington State procedures.
Notice of Intended Relocation of Children. A very simple matter, right? If you think it is simple, do it yourself. Call me an I will email you the notice. But keep in mind, if the other side objects, you have wasted precious time. Essentially by doing it your self, you have gambled the custody of your children. Would your ex?
Objection to Intended Relocation of Children. Clearly not a simple matter. Your odds of success of stopping a relocation are much less that that of somebody trying to relocate. The notice does not always have the advantage over an objection.
An intended relocation of children often draws on the expertise of a custody paralegal when a parent believes that it is in the best interest of the child to not move, and instead change custody from one household to the household that is not moving.
Child relocation paralegal document preparation fees.
If you do not see or are unsure of the category for which you need paralegal assistance, please call 425-599-0085 . We do not currently do adoptions.
Local Availability Information:
Child Relocation paperwork preparation is available for most of Washington state for the surrounding areas of:
Paralegal document services Renton 98058, Auburn 98092, North King County WA for Kenmore, Kent 98042, Federal Way 98023, North Seattle 98092, Maple Valley 98038, Mercer Island 98040, Sammamish 98074, SeaTac 98188, Issaquah 98027, Burien 98062, and Des Moines 98158 in Washington State.