Process Server Green Lake Seattle Paralegal Services WA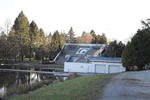 Family law paralegal 425-599-0085
Paralegal Service Near Green Lake Seattle
Get help preparing divorce documents near Green Lake in Seattle. Agreed divorce documents prepared also include the finalizing documents. We also prepare documents for child support and parenting plan modifications.
Process Server for Green Lake, Seattle
Documents served anywhere in Green Lake of Seattle for $80. We will also serve documents anywhere in Northwest Seattle for the fee of $80. Other neighborhoods in the Northwest Seattle are Westlake and Ballard.
Green Lake In Seattle, Washington
Green Lake is a Seattle neighborhood which includes all of Green Lake and Woodland Park, but not the Zoo. To the south of Green Lake is Meridian and Wallingford. To the east of Green Lake is Roosevelt and the northeast Maple Leaf. To the north is Licton Springs, and to the west is Greenwood and Phinney Ridge.