Process Server Japantown Seattle Paralegal Services WA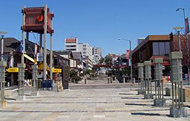 Process Server and Paralegal Services 425-599-0085
Paralegal Service Near Japantown Seattle
Divorce forms prepared near Japantown in Seattle. We also prepare other family law documents for child support modification and custody.
Process Server for Japantown, Seattle
Documents and papers served in Japantown, Seattle for $60. Other $60 process serving neighborhoods are northwest of Japantown the Central Business District, to the north First Hill, and to the west Pioneer Square.
Japantown In Seattle, Washington
Japantown is one of three distinct neighborhoods in The International District in Seattle, with the other two being Little Saigon and Chinatown.
Japantown is centered on Main Street and 6th Avenue.