Paralegal Services Kirkland Washington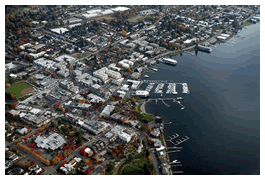 Divorce paralegal Kirkland WA: 425-599-0085
Divorce paralegal documents prepared. Our Kirkland divorce paralegal also prepares family law and child custody documents.
King Paralegals offers document preparation for divorce cases to its service locations as well as the rest of washington state for child custody, child support and parenting plan modifications, and many case preparation and other family law services as well.
Kirkland Interesting Facts
Kirkland, one of the nearly perfect places on earth as it sits adjacent the shore of Lake Washington.
King Paralegals picked Kirkland as one of its service areas because of its beauty, the criteria of filing case documents at the Seattle Downtown Courthouse in North King County, and it distance from King Paralegals' office in Shoreline as well as other great beautiful service locations like Redmond and Bothell.
From Kirkland to Shoreline, it is only a 17 minute trip.
Seattle is within view across the lake from Kirkland, a nice jet ski ride away.
Until recently, I never knew of Costco's connection to Kirkland, Washington, Seattle, and Issaquah. Currently Costco's world headquarters are in Issaquah but used to be in Kirkland. Kirkland is what the Costco brand Kirkland was derived from.
King Paralegals looks forward to providing its services to the people of Kirkland, whether it be by producing documents for an agreed divorce or help preparing a cases for trial and arbitration. King Paralegals can meet your family law needs regardless of your location.
I plan on moving my office to Kirkland in the not too distant future, overlooking Lake Washington preferably.
In celebration of my most favorite store of all time, all Costco members and employees get a 10% discount off any of our fixed Kirkland divorce paralegal document preparation fees. I rather wish I had named my business Kirkland Paralegals.