Seattle Paralegal Document Services News King County Washington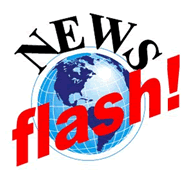 To speak with a family law paralegal call: 425-599-0085
10/11/2008: Up and going 10/10/2008 with first site install.
4/1/2009: Site traffic with Unique visitors has increased from 20 per month 11/2008 to 106 per month as of 3/2009.
1/1/2010: Site traffic has been climbing since 3/2009 through the end of 12/2009. There were some small tweaks to the SEO by Atlantian to the site in September 2009 that raised our unique visitor traffic from 187 to 234 per month. There has been a significant increase in traffic since 3/2009, increasing traffic from 106 unique visitors in March 2009 to an average of 178 over the 10 month span through the December 2009.
1/15/2010: V3 update: the development of V3 by Atlantian has changed its version to V4 as of 1/1/2010. This was due in part to the sweeping reform laws affecting child support calculations and laws that took affect 10/1/2010. Additionally, there were changes to many of the forms for family law required by Washington State Courts. V4 is being developed as rapidly as possible, and is currently the most comprehensive program for the generation of family law documents that exists for Washington State.
3/21/2010: Thanks to Atlantian, we have a completely new theme and design that is being implemented through March of 2010. Our total pages to the site have been increased from 27 to 70 to date.
10/2/2013: total files have been increased to 100 with 68 web page files. Site traffic has remained nearly the same, but there is extensive optimization and content being added to the site over the second half of this past summer.
5/16/16: total files 100, web pages 62.
4/29/2017: total files 105, web pages 59, Google indexed 52, submitted 59.
6/13/2017: site fully converted to mobile friendly, 120 total files, 65 web pages, Google indexed 56, submitted 63.
7/1/2017: total files 208, web pages 81, Google indexed 77, submitted 81.
7/7/2017: last of the polish being put on the SEO to most accurately reflect new content. Content needs some work to smooth it out. Local is finished. 79 indexed.
Latest Paralegal Document Preparation Fees for King County Paralegal Services..
Paralegal Services for King County in Washington State.
Paralegal services King County WA for Auburn 98092, Auburn 98001, Auburn 98002, Bellevue 98006, Bellevue 98004, Bellevue 98007, Bellevue 98008, Burien 98062, Burien 98166, Des Moines 98158, Federal Way 98023, Federal Way 98003, Issaquah 98027, Issaquah 98029, Kent 98042, Kent 98031, Kent 98032, Kent 98030, Maple Valley 98038, Mercer Island 98040, and Renton 98058 in Washington State.