Divorce Paralegal Edmonds WA Child Custody Services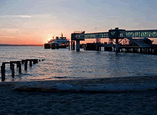 Edmonds WA Divorce Paralegal: 425-599-0085
Divorce Paralegal Services Edmonds WA document preparation. Divorce can be a tricky beast, so have an experienced Edmonds divorce paralegal help.
Our child custody paralegals are very experienced at preparing persuasive documents for contested child custody cases involving divorce or unmarried parent and the child custody of their children. If you need child custody documents drawn up, you have found the right place for an exceptional child custody paralegal.
King Paralegals Service location of Edmonds is another city that sits on the water. If you have never been on one of the ferry rides from Edmonds, you are missing out. Sitting just north of Shoreline, the two cities share some of the prettiest beach scenery in the Puget Sound area. You take a ferry ride, and while you relax, your documents will be prepared by a divorce paralegal.