Custody Divorce Attorney Shoreline WA Child Support Visitation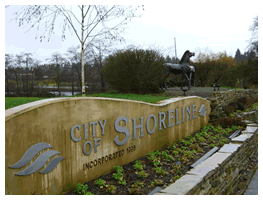 To speak with a family law paralegal call: 425-599-0085
Michael Lang - Family Law Divorce Attorney Call: 206-683-3985
Divorce attorney services for family law for such cases as divorce, relocation, child support, and parenting plan custody related cases.
Shoreline is in North King County, Washington. Sitting right next to Shoreline's north is Edmonds in Snohomish County. Whether you are in Edmonds or Shoreline, where you would file documents depends sometimes on where you live and other times where your case is located.
Shoreline stretches from Edmonds to Seattle and from Puget Sound nearly to Lake Washington on Bothell Way. Bothell way goes through Lake Forest Park on its way to Kenmore and then Bothell.
If you are filing for divorce and live in Shoreline, you will file in the downtown Seattle courthouse. But if you are filing documents in an existing case, you may have to file in that county. King Paralegals will help you file in the correct county.
King Paralegals' referral attorneys practice family law for both King and Snohomish Counties. Family law attorneys practice divorce, custody, parenting plan, and child support law as well as other areas of family law.
King Paralegals also provides process of service, which is the serving documents or paperwork on another party. King Paralegals provides process serving anywhere near North King County and South Snohomish County.
If you have any questions about our services, please give us a call.