Respond to Legal Papers Seattle King County WA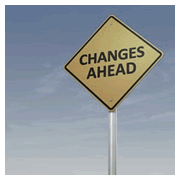 To speak with a family law paralegal call: 425-599-0085
To speak with a family law attorney call: 206-683-3985
Paralegal document services for responding to documents that have been served on you. King Paralegals can prepare documents to respond to Divorce (dissolution), petition to modify custody, petition for a parenting plan, restraining orders, or other family law related cases and documents King County, Washington.
When family law documents are served on you, you must respond to them properly in writing, and deliver copies to the appropriate parties and places. With divorces, our King County Paralegal Services can respond to the petition and any motions for temporary relief there may be.
King Paralegals can help you prepare the documents to respond to many proceedings, such as divorce, custody, parentage, paternity, and child support or parenting plan modification actions in King County Superior Court or elsewhere in Washington State.
When responding to child support, you have that basic skill set of understanding child support schedules, incomes, and what is expected as a transfer payment. But those skill sets do not include the addition of responding to a contested matter.
If the child support case is the result of unmarried parents and it is not a modification, there are different laws that come into play than that of married parents.
Responding to a child support modification has change of circumstance laws thresholds that you must meet. You would want to respond to every category that they have stated in their petition and other documents.
Responding to parenting plan modifications have the adequate cause laws, that threshold that has be hurdled in order for the case to move forward. It is very important to address adequate cause completely.
Third party custody (nonparents) has RCW 26.10 that is a different set of laws than other custody cases that involve the parents of the child.
Responding to documents for divorce, motions for temporary orders, and contempt. There are endless variations of types of cases in which you may need to respond to.
There is even the responding (answering) to discovery documents. There is an appropriate way to answer discovery, and it is just as important to make sure to analyze you own discovery for any information you can use that you may not have thought of if it had not been for the fact you were answering to their discovery.
Most importantly, it is very important to know what to respond to and what not to respond to. What is at issue and what is not. What you don't have to answer and what you do.
If you case is from the Seattle area, King County Superior Court has two locations, one downtown Seattle, the other one is in Kent.
Document preparation fees for responding to documents.
Paralegal document preparation services for King County WA for Seattle 98117, Seattle 98144, Seattle 98146, Seattle 98122, Seattle 98178, Seattle 98198, Seattle 98109, , Seattle 98105, Seattle 98126, Seattle 98102, Seattle 98133, Seattle 98115, Seattle 98199, Seattle 98112, Seattle 98116 in Washington State.