Petition Parenting Plan Paralegal Services Seattle Washington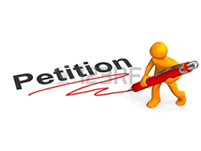 To speak with a family law paralegal call: 425-599-0085
To speak with a family law attorney call: 206-683-3985
Simply put, a petition for a parenting plan is used only when acknowledgment has been determined and when custody is not being changed. it is for unmarried parents only. A petition for a parenting plan is to get parenting time, but not to change custody from one parent to the other parent.
If your situation is different, keep reading, if not, give us a call. King Paralegals can prepare all your documents ready to sign and file regardless of what you need to meet your parenting plan needs.
For unmarried parents, a totally new set of laws come with parentage cases in addition to some of those of other parenting plan cases (divorced parents).
It is confusing if you do not know the difference, and still confusing to most that do. There is essentially four different ways to obtain a parenting plan that allocates custody and visitation of the child between the parties when they are unmarried, the first already being mentioned.
If you need to file a petition to decide (establish) parentage because the father was never listed on the birth certificate or signed an acknowledgment of paternity, nor is there court order establishing him as the father, then King Paralegals can help prepare those documents and include a parenting plan. Those parentage documents have to be filed in order to obtain the parenting plan. Many people trying too hard to save money think they can do without the other documents.
If neither of those above works for you, the next step would be a motion for a parenting plan, but not just any motion. This motion has three criteria. First, it has to be within 2 years of Final Parentage Order being signed. Second, it cannot change custody. And third, there cannot already be a parenting plan or residential schedule. if all three are true, you use this Motion for Parenting Plan or Residential Schedule.
Last but not least, the modification of the parenting plan. The petition to modify the parenting plan is to modify an existing parenting plan, meaning you already have one, correct? Yes, and no. if you think everything above is confusing, this is were it gets worse. It is called a petition to Change a Parenting Plan, Residential Schedule or Custody Order. Take notice of Custody Order, it states "or Custody Order". A custody order is what is signed when a Order Deciding Parentage is signed, it is also when DCS does an administrative order setting child support. So in essence, that is what you are modifying in order to get your very first parenting plan. Yep, you are modifying a parenting plan you don't have yet.
If you are using the petition to change a parenting plan (change custody), that is entirely a different thing that can be accomplished with this petition.
On a small side note, residential schedules are different than parenting plans because they leave out decision making. Residential schedules are not all the same though, with one being ruled by RCW 26.09 and the other by RCW 26.10 (nonparents).
If you are looking for a great paralegal, use my site as a tool for questioning them on theses issues to find out if they are experienced or not. But then, if your using this site for that, you might want to be calling us. I believe schedules should only be used by nonparents, but that is just my opinion.
King County WA paralegal fees document preparation for parenting plans
Paralegal services for King County WA Federal Way 98023 Seattle 98115 Seattle 98103 Seattle 98133 Federal Way 98003 Seattle 98105 Kent 98042 Seattle 98118 Renton 98058 Auburn 98092 Seattle 98125 Kent 98031 Bellevue 98006 Des Moines 98158 Seattle 98198 Renton 98059 Kent 98032 Kent 98030 Seattle 98168 Burien 98062 and Seattle 98155 in Washington State.