Paralegal Divorce Services Seattle King County WA Domestic Relationship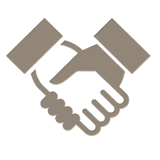 To speak with a family law paralegal call: 425-599-0085
To speak with a family law attorney call: 206-683-3985
If you or the other party reside in North King County from Bellevue to Redmond, from Redmond to Kenmore, from Kenmore to Shoreline, King Paralegals is more than ready to meet your domestic partner divorce document preparation needs.
Domestic partnership divorce paralegal documents prepared by King Paralegals. All registered domestic partners converted to marriage in Washington State. Domestic divorces are a bit different than regular divorces with the unique information that is required for properly filling out the documents.
If the whereabouts of the other party are unknown, King Paralegals may be able to help you locate them or prepare motions for an order that allow an alternate way of serving documents on them.
If both parties are in agreement on all the issues, King Paralegals can help you prepare the documents for an agreed divorce.
If you need not agreed divorce documents prepared, with or without children, King Paralegals is well versed in divorces with child support, maintenance (spousal) support, parenting plans, and domestic partnership dissolution.
Three is still hope of an agreed divorce, have King Paralegals get your case prepared and documents completed to encourage it. You may almost be there already.
If you are not sure if you are looking for a North King County attorney or a North King County paralegal, call today.
Divorce Domestic Partners Divorce Paralegal King County WA Fees
Additional Local Information:
Family law document preparation is available for most of Washington state for the surrounding areas of:
Paralegal document services King County WA for Seattle 98092, Mercer Island 98040, SeaTac 98188, Sammamish 98074, Renton 98058, Maple Valley 98038, Kent 98042, Issaquah 98027, Federal Way 98023, Des Moines 98158, Burien 98062, Bellevue 98006, Auburn 98092 in Washington State.