Divorce Forms Paralegal Service King County WA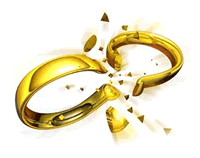 King County Washington divorce forms prepared ready to sign and file.
Paralegal: 425-599-0085
Attorney: 206-683-3985
Reduce the stress of child support and parenting plan issues with the help of our document preparation services. Our experience will help to reduce costs, mistakes, and headaches. We can help prepare your divorce forms with our child support and parenting plan expertise with dissolution of marriage. Documents prepared for agreed or not agreed cases, with or without children, and include fully prepared parenting plan and child support documents.
Agreed divorce does not mean that you simply agree that you want to get a dissolution of marriage. We can help you figure out where to start and whether or not your case is completely agreed. You have to be agreed on all of the separate categories of the dissolution. You must be in agreement on child support, parenting plan, assets and liability division, and spousal support. If you want documents drafted up with the hope the other party will sign, read the section below "hope it can be agreed".
Not agreed divorce does not mean that one of the parties simply do not want to get divorced. A divorce paralegal can assist you in preparing the documents correctly, addressing all the issues, and filing for divorce. The main issues addressed in final orders for dissolution (divorce) are child support, parenting plan, property/assets, liabilities/debts, and maintenance support.
Divorce paralegal services for those hoping to come to an amicable agreement with the other party without starting an aggressive attacking starting point. Try the friendly work with the other party amicable approach to divorce with our services. Regardless of the Washington State County, our services can help you craft a proposal for the other party.
You both agree on many divorce issues but have a few that still need to be worked out. We help you edge closer to an agreement with our document services. It may be that the only sticky issue is child support with all the other issues already agreed upon. In such a divorce, it helps to use our the a divorce paralegal service to help with the final details of your divorce documents. It helps to narrow down what is not agreed upon and focus on what is not.
When Divorce Documents are served on you, it is very important to respond timely. It will only get worse if you hide your head in the sand when you have been served documents. Maybe you think you were not served properly and don't need to respond to the divorce documents. Don't lose your chance to respond to divorce documents and end up losing by default. Responding is all the work involved in preparing documents plus the addition of having to specifically address their documents along with your counter proposal.
In 2008, laws were passed that converted registered domestic partnerships to marriages. Since that date, registered domestic partners (same sex marriage) have to get divorced just like couples that had been married in previous years.
Have our divorce paralegal prepare your documents.
Our divorce paralegal services are unsurpassed in attention to detail and quality.
King County Washington Divorce Paralegal for Seattle 98092, Renton 98058, Kent 98042, Federal Way 98023, Bellevue 98006, Kirkland, Redmond, Sammamish 98074, Mercer Island 98040, Maple Valley 98038, Issaquah 98027, Kenmore, and Shoreline for dissolution.