Family Law Attorney North King County Washington Divorce Custody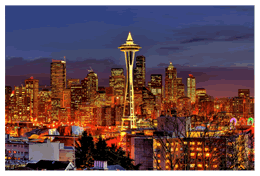 King Paralegals' Referral Attorneys King County, Washington
Family law attorneys for help with not agreed divorces where the issues are contested, petition to decide parentage when there is no birth certificate with the father or an acknowledgment signed, object to relocation of a child when you have been served a notice, child custody cases involving where the child will reside a majority of the time, contempt of parenting plan when the other party is not complying with the provisions contained within your parenting plan, and contempt of child support for non payment of the transfer payment or other provisions within the child support order.
Helmut Kah, family law attorney
Michael Lang, family law attorney
Service locations of family law attorneys North King County, Washington
Seattle family law attorney service area.
Bellevue family law attorney service area.
Shoreline family law attorney service area.
Bothell family law attorney service area. King Paralegals Referral local for those in Bothell looking for an attorney that practices law in King County Courts. It is not about where you or your attorney are located, it is all about where your case is located.
Kenmore family law attorney service area.
Kirkland family law attorney service area.
Redmond family law attorney service area.
Renton family law attorney service area.
Attorneys who practice family law for King County are encouraged to apply to be listed King Paralegals of Washington State. A complete listing has your contact information on as many as 83 Google indexed webpages.
King Paralegals marketing target for service areas cities is primarily the greater Lake Washington Area of King County, Washington north of I-90.
If you wish to be listed on our attorney referral, please email us or call 425-599-0085.
Paralegal document services family law King County WA for Seattle 98199, Seattle 98198, Seatac 98188, Seattle 98178, Seattle 98168, Seattle 98155, Seattle 98146, Seattle 98144, Seattle 98133, Seattle 98126, Seattle 98125, Seattle 98122, Seattle 98119, Seattle 98118, Seattle 98117, Seattle 98116, Seattle 98115, Seattle 98112, Seattle 98109 in Washington State.