Process Server Northwest Seattle WA Paralegal Service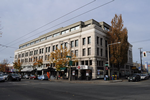 Process and Paralegal Services 425-599-0085
Paralegal Service Near Northwest Seattle
Child Custody Documents, child support, and parenting plan forms services. Documents are fully prepared by a paralegal, ready to file.
If your trying to lower your child support, we can help you best prepare your case and documents.
Save money by having a paralegal prepare your agreed divorce documents.
Process Server Near Northwest Seattle
Have your documents served anywhere in Northwest Seattle for $75.
Northwest Seattle Neighborhoods
Northwest Seattle contains some of the most famous or well known neighborhoods in Seattle, such as Ballard, Fremont, Green Lake, Queen Anne, and Westlake.