Divorce Paralegal Seattle WA Child Custody Services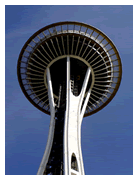 Divorce paralegal Seattle WA: 425-599-0085
King Paralegals will simplify the process, documents, and procedures for your divorce, child support, or other document needs. King Paralegals can help to get it done simply.
Seattle divorce paralegal services will provide document preparation of child custody and child support documents as well as your divorce documents. Have a Seattle divorce paralegal prepare your documents while you enjoy Seattle.
Seattle divorce paralegal services North King County, Washington. A Seattle divorce paralegal should be versed in parenting and child support law as well as divorce law. Our Seattle divorce paralegal services will provide you quality documents for your divorce.
King Paralegals provides affordable document and form services for having your child support forms and documents fully prepared. If you don't have an order of child support, we can help you prepare all the documents, ready to sign and file.
Obtaining your first order or modifying and existing order, we can prepare your forms and other documents.
Process Server Services
To have documents served in Seattle, the fees vary between $60-130 depending on the neighborhood the business or individual being served is located. Brows below in the "about Seattle and its Neighborhoods to find pricing or give us a call.
About Seattle and Its Neighborhoods
I think of Seattle and the first thing that comes to mind is the Space Needle. King Paralegals' Seattle service area stretches from Rainier Beach to Olympic Hills of Seattle near Shoreline. From the University of Washington touching the beautiful shores of Lake Washington, the Ballard Locks, the Troll in Fremont, and the Space Needle, Seattle provides pretty much anything you would want to do, places to go, or things to see. Virtually every neighborhood has its seasonal and annual festivals and events.
King Paralegals is focusing its areas of service around Lake Washington and North King County WA. However, if your family law document needs are outside of those service areas, no worries, we are a phone call and email away and are adding marketing expansion all the time. Thanks to Microsoft located in Redmond, we are all connected now regardless of your location. Divorce forms or whatever your document needs are, King Paralegals is ready to help.
The distance away from Seattle to Shoreline is irrelevant as it is really with any city's location to Shoreline when you are seeking out family law paralegal services. King Paralegals can prepare your documents for divorce or custody whether you live near them or not. Our Shoreline office of paralegal services is near by Seattle, touching it. But with Seattle being stretched so far north to south, the distance and time to commute are without doubt all relative.
Not many cities have the views like the Puget Sound, Lake Washington, the Olympics Mountains, or the Cascades. Seattle has them all at once.
Nothing beats Seattle, Lake Washington and the great Seattle area. Probably the worst of the commutes to the downtown Seattle Courthouse for all the cities King Paralegals has targeted for locations serviced is Bellevue and Redmond. Both cities sit in somewhat awkward locations for that commute, especially that of Redmond. Rest easy, email ability from you to King Paralegals eliminates that hassle of those commutes.
Seattle is divided into five sections based on compass directions. Each section has its designated neighborhoods. Explore the sections below for more interesting information on Seattle neighborhoods.
Central Seattle (16 neighborhoods).
Downtown Seattle (in the middle of Central).