Process Server Chinatown Seattle Paralegal Services WA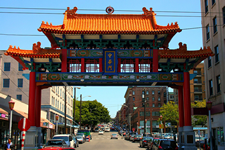 Process Server and Paralegal Services 425-599-0085
Paralegal Service Near Chinatown Seattle
Looking for divorce documents prepared near Chinatown Seattle? We can help prepare divorce documents and forms for agreed and not agreed divorce cases.
Process Server for Chinatown , Seattle
Process serving in Chinatown Seattle for $80. We will serve any business or person in Chinatown for $80.
Chinatown In Seattle, Washington
To the west of Chinatown are the neighborhoods of Pioneer Square and SoDo, to the east is Rainier Valley. East of Chinatown is Beacon Hill and the Industrial District, with Downtown and First Hill to the South.