Process Server Downtown Seattle WA Paralegal Service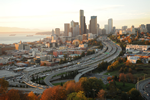 Process and Paralegal Services 425-599-0085
Paralegal Service Near Downtown Seattle
Divorce, child support and custody documents fully prepared. Call today and request a questionnaire from which we prepare your documents.
Parentage actions for unmarried parents to obtain child support or parenting plan.
Are you hoping for an agreed divorce? We can prepare amicable documents to help pave the way.
Process Server Near Downtown Seattle
Documents served anywhere in downtown Seattle for $60. The downtown area is from the Denny Way south to Century Link Field, from the Peugeot Sound east to 12th Ave.
Downtown Seattle Neighborhoods
Although Downtown Seattle is in the middle of the Central District, it is deserving of its own designation.
Downtown Seattle is the hub of nightlife and shopping. There are literally so many things to see and do, I would not even be able to highlight them here effectively. Explore the links below of the neighborhoods of downtown for more information about each area of Downtown Seattle.
Seattle Downtown Neighborhoods
Seattle Downtown Landmark Areas