Child Custody Paralegal Shoreline WA Divorce Service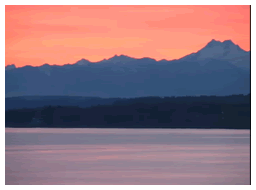 Child custody paralegal Shoreline document preparation services. Shoreline WA child custody paralegal experience is of great advantage with child custody Documents. Modify your child custody with the help of a Shoreline child custody paralegal. Child custody paralegal document preparation can prepare child support documents along with the documents to change child custody.
Shoreline Child Custody Paralegal: 425-599-0085
Shoreline child custody paralegals are proud to serve Shoreline residents for all of their child custody paralegal documents. Shoreline, Woodway, and Edmonds have some of the best waterfronts in the Sound Area. The combination of the Olympic Mountains and Puget Sound is breathtaking. Shoreline is one of the perfect spots with its central location to the cities surrounding Lake Washington and its distance from the downtown Seattle courthouse where those cities would file documents and attend hearings or trial. Enjoy Shoreline while a child custody paralegal prepares your documents.
The distance from Shoreline to Seattle is kind of funny, it is a 17 minute drive, even though they are adjacent to each other. But, from city center to city center it is 17 minutes. From the downtown courthouse in Seattle to Shoreline is 16 minute drive, making it an easy access from our office to the courthouse. In fact, Shoreline is over half way between Kirkland and the Seattle Courthouse where somebody from Kirkland would file family law documents such as a child support case. The only better place I think of is Kirkland, where Costco was born. Kirkland is also beautiful there, overlooking Lake Washington.
Shoreline borders both Seattle and Edmonds, making it a great location for our office. King Paralegals provides services for family law documents, case preparation, and process serving to seven different cities near by Shoreline Washington and Lake Washington, Bellevue, Kirkland, Redmond, Bothell, Seattle, and Kenmore.
Interesting is the fact that Shoreline before it was a city stretched all the way to Lake Washington. It was a term coined by a student in the Shoreline School District many decades ago (1940s). Seattle, Lake Forest Park, Kenmore, Kirkland, Yarrow Point, Hunts Point, Medina, Bellevue, Beaux Arts Village, and Renton are the cities that actually have beach. And of course, don't forget that Island (Mercer Island).
King Paralegals also does process serving for South Snohomish County, from Everett to Edmonds. King paralegals can serve the divorce paralegal prepared documents. King Paralegals provides a variety of case and trial preparation services.
Shoreline WA Child Custody Paralegal Document Services for all of Washington State's child custody paralegal needs.