Process Server West Edge Seattle Paralegal Services WA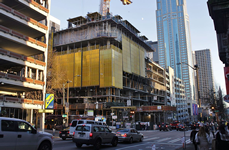 Process Server and Paralegal Services 425-599-0085
Paralegal Service Near West Edge Seattle
Documents and forms prepared for people in the West Edge neighborhood of Seattle's Downtown for divorce, child custody and child support as well as most any type of family law documents.
Document preparation for all types of family law. Your documents, forms, or other legal paperwork will be fully prepared and ready for filing.
Process Server for West Edge, Seattle
Anywhere near West Edge, we will serve documents for $60. West Edge sits on the outskirts of Pike Place Market on the north end of the Downtown Seattle District.
West Edge In Seattle, Washington
West Edge of Seattle is a neighborhood sitting just to the left of Pike Place Market, to the north and within a short walk to Pioneer Square. West Edge is definitely located in the center of Downtown Seattle.
Literally a block or two away from the Link and main bus line, West Edge sits in the Westlake Shopping Center and is as Downtown as you could reside.