Divorce Attorney Services Bellevue WA Lawyer Custody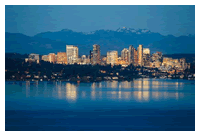 Michael Lang - Family Law Attorney Call: 206-683-3985
Helmut Kah - Family Law Attorney Call: 425-949-8357
Family law attorneys for custody, divorce, parenting plans, and child support law for King County Superior Court Cases.
Family law attorneys well versed in King County Superior Court Procedures.
Today is about technology, not distance. Think service area, not location. Do not search for a family law attorney with the search criteria of "near me" or "near by" Bellevue, Washington. If you are looking for a family law attorney in Bellevue, Washington, you need to ask yourself why. First of all, the courthouse for filing documents is in the King County Superior Court located in downtown Seattle. Second, you can't measure quality with a tape measure. Imagine searching for an attorney in Concrete.
There will be a higher amount of good attorneys in Seattle than in Bellevue simply because there are more attorneys there. Even a 30 minute drive to Shoreline would provide you with an attorney that still works out of the downtown Seattle King County Superior Court.
If you are filing for divorce or some other family law case that involves custody of children in King County, any family law attorney that understands the ins and outs of the procedures of King County Superior Court should be on the list.
Some people are simply looking for an attorney that is near them in Bellevue, Washington. But think of this for a moment, if you are limiting your selection to only Bellevue, you have greatly narrowed your choices before you have even spoken to anyone in Kirkland or Redmond.
For example, there is over 2 Million people in King County as of the time I am writing this. There is only 136,000 in Bellevue. So essentially, you have denied yourself of almost 95% of your choices before picking up a phone. If you use distance logic, just hope the other side does too, otherwise, your odds of not having a better family law attorney than the other side are really high.