Paralegal Services Motion Temporary Order King County Washington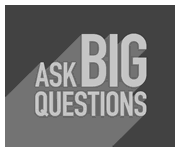 To speak with a family law paralegal call: 425-599-0085
To speak with a family law attorney call: 206-683-3985
Have a Washington State Paralegal Prepare your Family Law Motions for Superior Court to vacate orders and judgments, motions for temporary orders of child support, parenting plan and custody, or spousal support.
There are many different kinds of motions you may wish to file in King County family court. King Paralegals can help you prepare motions for restraining orders, contempt, clarification, instruction, trial continuances, spousal support, revision, reconsideration, use of property, or etc.
Motion for a Parenting Plan. Motions such as this are different than asking for a temporary order. These types of motions are much like a petition for a parenting plan that is used in other parentage cases for unmarried parents. This motion is used to obtain a parenting plan when one does not exist. When these types of motions are used, there also could be a motion for a temporary family law order to obtain a temporary parenting plan.
Motion for Temporary Family Law Order. There are many types of requests in motions for temporary orders, such as a motion for a temporary parenting plan, motion for temporary child support or spousal support when not agreed divorce documents are prepared. Along with a motion, you will need supporting documents and exhibits.
Motions to Serve by Mail or Publication. King Paralegals can help you prepare motions, declarations and orders that allow you to serve the other party by mail or publication when it is necessary. You have to court permission for this type of service.
Motions for Default. King Paralegals can help you prepare all the documents necessary to obtain an order by default.
Other family law motions for temporary or emergency orders are referred to as immediate orders done ex parte.
Motion to Compel Discovery. Discovery is sometimes one skirmish after another, with both sides at times really pushing the envelope that requires a motion to compel. Often, a party will not comply timely with discovery, which requires a compel to force them to comply.
Fees for family law motions and other document preparation.
Additional Local Information:
Family law document preparation is available for most of Washington state for the surrounding areas of:
King County in Washington State.
Including the city areas of:
Paralegal document services King County WA for Seattle 98198, Seattle 98109, Federal Way 98023, Auburn 98092, Auburn 98001, Seattle 98105, Seattle 98126, Seattle 98102, SeaTac 98188, Auburn 98002, Seattle 98133, Seattle 98115, Seattle 98199, Renton 98056, Seattle 98112, Seattle 98116, Seattle 98117, Seattle 98144, Seattle 98146, Seattle 98122, Seattle 98178 in Washington State.