Seattle Paralegal Services Paternity King County Washington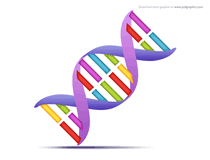 To speak with a family law paralegal call: 425-599-0085
To speak with a family law attorney call: 206-683-3985
Have a paralegal prepare your paperwork for establishing paternity in King County Superior Court of Washington State. Establishing paternity is done with a motion to compel DNA testing resulting in a paternity order, which then moves on to establishing parentage.
When parentage is established, you can then request child support and a parenting plan along with it.
Establishing paternity King County Paralegals Document preparation fees.
If you do not see or are unsure of the category for which you need paralegal assistance, please call 425-599-0085 . We do not currently do adoptions.
Local Availability Information:
Establish paternity document preparation in King County, Washington State:
Paralegal paternity document services King County WA for Seattle 98115, Federal Way 98023, Seattle 98103, Seattle 98133, Federal Way 98003, Seattle 98105, Kent 98042, Seattle 98118, Renton 98058, Auburn 98092, Seattle 98125, Kent 98031, Bellevue 98006, Seattle 98198, Des Moines 98158, Renton 98059, Kent 98032, Kent 98030, Seattle 98168, Burien 98062, and Seattle 98155 in Washington State.