Process Server Pike Place Seattle Paralegal Services WA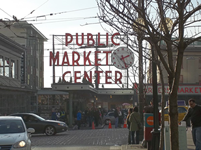 Process Server and Paralegal Services 425-599-0085
Paralegal Service Near Pike Place Seattle
If you are in need of divorce document preparation services near the Seattle Downtown Pike Place Market, we are here to meet those needs.
Child support documents prepared for modification or as part of your divorce are available as well.
Process Server for Pike Place, Seattle
Process serving near Downtown Seattle Pike Place neighborhood for $60.
Pike Place In Seattle, Washington
North along the waterfront of Pike Market is BellTown and to the south is Seattle's Central Business District.
The Market is located roughly in the northwest corner of Seattle's central business district. To its south within easy walking distance is Pioneer Square.