Divorce Services Paralegal Seattle Almost Agreed King County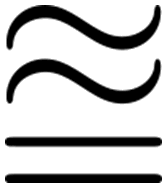 To speak with a family law paralegal call: 425-599-0085
To speak with a family law attorney call: 206-683-3985
If your divorce is almost agreed, we can help you draft legal paperwork that is like a proposal to the other party. The other party can then negotiate with you on only the issues that are in dispute, and in turn, we can make edits or changes to the final documents as you negotiate the narrowed down topics of disagreement.
It may be that you will have an agreed divorce before you know it. Conferring with a divorce paralegal can help you
In the even that you need King Paralegals to prepare documents for a not agreed divorce, we provide the full services of discovery and other case preparation services. Regardless of your divorce case needs, King Paralegals has the experience to help you get your divorce documents completed.
When very few issues are not agreed upon, prevent escalation with our friendly approach to filing or responding to divorce.
Almost Agreed Divorce Paralegal King County Washington Document Preparation Fees.
Additional Local Information:
Family law document preparation is available for most of Washington state for the surrounding areas of King County, WA.
Paralegal document services King County WA for Seattle 98092, SeaTac 98188, Sammamish 98074, Renton 98058, Mercer Island 98040, Maple Valley 98038, Kent 98042, Issaquah 98027, Federal Way 98023, Des Moines 98158, Burien 98062, Bellevue 98006, Redmond in Washington State.