Family Law Paralegal Services Seattle King County Washington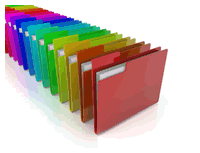 Family law paralegal services: 425-599-0085
Family law attorney call: 206-683-3985
Our Seattle paralegal services specialize in trial and document preparation for family law. Family law documents are prepared by a very experienced family law paralegal, ready to sign and file for King County Superior Court of Washington State.
Family Law Paralegal Services help you with many different issues of family law. Our Seattle area paralegal document and case services provide almost any type of service you may need. Our paralegal services for family law in King County also include all aspects of case preparation. Our site also has referral links for family law attorneys that provide services for King and Snohomish County clients.
Divorce Paralegal Services. Whether your divorce is agreed or not agreed, with children or without children, King County Paralegals can help you prepare your case and documents for divorce.
Divorces with children are much more complicated that without children. A divorce paralegal can help you prepared all the documents for custody and child support. Child support and parenting plan preparation are separate but equally unique skill sets. A paralegal that is used to only preparing agreed parenting plans cannot anticipate the many problems that can arise from a poorly constructed parenting plan. Therefore, it is essential to have an experienced parenting plan paralegal.
Respond to Documents Family Law Paralegal Services. Paralegal document service to respond to documents that been served on you. King Paralegals can help you properly respond to documents that have been served on you for divorce, establish parentage, petition for parenting plan, child support, modifications, or other family law related documents. Responding is time sensitive, so waiting, or making an attorney or paralegal wait on you is not in your best interest. Court rooms are not always forgiving on procrastination and excuses.
Relocation of Children Family Law Paralegal Services. When you are relocating the residence of your children, you must file a notice of intended relocation of children document-simple. But if the other side objects, you may find yourself filing and arguing over what the new parenting plan and child support order will look like. Most often due to the relocation, the old parenting plan does not work because the non locating parent is not able to exercise their scheduled time with the children due to distance.
Objection to Relocation of Children Family Law Paralegal Services. If the other parent and children have moved without giving you proper notice of getting court permission to relocate their residence, these are the documents you need to file if you do not agree. Most often when objecting to relocation, proposed child support order and parenting plan are necessary. Objections are usually pretty messy and very involved.
Establish Paternity Family Law Paralegal Services. You may be needing to establish the father for child support, visitation, and custody purposes. Genetic testing (DNA) and other orders may be needed.
Establish Parentage Family Law Paralegal Services. Very complex area of law. Similar but different than simply paternity. Paternity may or may not have already been established. Usually establishment of parentage cases arise from the desire to obtain a child support order, a parenting plan, or both.
Petition for a parenting plan. When parentage has already been acknowledged, our Family Law paralegal document services can help you prepared all the necessary documents to obtain a parenting plan, including the information regarding the parenting plan (often overlooked).
Child Custody Family Law Paralegal Services. Whether the custody issue arises between married or unmarried parents, the paperwork can be overwhelming. It could involve divorce, establishing parentage or paternity or both. It could be modifying an existing parenting plan. The directions from which this starts and ends are numerous and varied. Our services can include parenting plan and child support documents.
Third Party Nonparent Custody Family Law Paralegal Services. Family Law Paralegal Services for grandma, aunt, uncle, sister or other family members or friends whether it is agreed or not seeking custody of children. This is a family law case that is more complex than that of divorce or non married parental type of cases.
Visitation Modification Family Law Paralegal Services. Whether you are modifying the parenting plan because the other parent or both parents are not following the existing parenting plan, or geography is the issue, there are numerous types of situations in which you can proceed in this direction with the help of a family law paralegal.
Motion to Vacate Orders, Judgments, and Other Motions. Family law paralegal services for a variety of motions and case types. From motions to vacate to motions to compel discovery, we can simply get it done right.
Child Support Paralegal Services. King Paralegals provides child support paralegal services for a variety of cases. Have King Paralegals prepare your child support order by an expert child support Seattle paralegal. You may be getting divorced and need a temporary order of child support. Possibly you need an expert child support family law paralegal to prepare your documents for a custody case.
Even if it is a nonparent seeking child support from both of the children's parents, an expert Seattle child support family law paralegal at King Paralegals is ready for the task.
Child Support Modification . Child Support modifications may began with a petitioner for child support modification. However, there is more often than not much more that goes into producing the documents correctly. Child support modification really require a very experienced child support family law paralegal.
There are many other issues that arise in family law that King Paralegals' services can help you with in preparing your documents or case for King County Superior Court. King Paralegals has the expert family law paralegal experience to handle any type of family law case. King Paralegals has extensive services for divorce, child support, and parenting plans.
Location seems to be the rave when looking for anything. People have a tendency (out of habit) to look for a service that is "near me". It should be noted that when looking for experience on issues as important as family law in King County, Washington, location is an ill conceived variable when considering which paralegal to use for your family law needs. That being said, I have created some pages with unique information for each one of the marketing target cities of King County that we use.
I really like the surrounding area of Lake Washington in Washington State. Beautiful for sure, cool breezes, and lots of shoreline. I truly believe it is the most extraordinary place in the country. I do not keep an office in all of these locations, but they are my service areas, and yes, they are "near me". I will be adding additional pages and updating the drop down menus very soon (written 6/21/17).
Family Law Paralegal Services Fees
Family Law Paralegal Services King County WA Seattle Bellevue Kirkland Redmond Kenmore Shoreline Bothell Washington State.