Overpayment Child Support Paralegal King County WA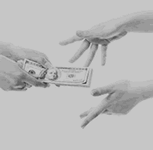 Child Support Paralegal: 425-599-0085
Child Support Attorney : 206-683-3985
Child Support Paralegal King County WA | Child Support Reimbursement
Recover overpaid child support for medical, daycare and other child related expenses in Snohomish, King, Pierce, and Clark County in Washington State.
If your monthly child support payment included payment towards daycare, medical or insurance, or other related child expenses, you may be able to get reimbursed from the parent receiving support payments from you if they did not use the money for those purposes. During the course of a child support modification, overpaid expenses can be requested to be returned.
Get paid back for overpaid child support or erase arrearages-back child support with either a contempt of court motion or a modification of child support petition. We can prepare your child support documents for all counties in Washington Sate, including King, Clark, Snohomish and Pierce County, WA.
In the final order of child support, rarely are extraordinary expenses addressed, and the court setting no limit to the amount is literally a blank check signed by disaster. Just extra food for thought when thinking of filling the documents out yourself, there are many pitfalls you won't even see coming.
Reimbursement for overpaid child support paralegal fees King County WA
Additional Local Service Areas:
Paralegal document services King County WA for Mercer Island 98040, Maple Valley 98038, SeaTac 98188, Des Moines 98158, Issaquah 98027, Sammamish 98074, Burien 98062, Auburn 98092, Federal Way 98023, Renton 98058, Kent 98042, Bellevue 98006, and Seattle 98092 in Washington state.