Divorce Paralegal Bothell WA Process Server Papers Served Kenmore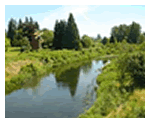 Divorce paralegal Bothell: 425-599-0085
Divorce Paralegal Bothell WA | Child Custody Paralegal Bothell WA Document Preparation
Divorce paralegal Bothell WA documents prepared for residents of Bothell WA. Divorce documents with children include child support and parenting plan documents as well. Everything you need will be provided, ready to date and sign, fully prepared by a divorce paralegal. Divorce documents include everything you need to file, as well as motions and other supporting divorce documents if needed.
Child custody paralegal Bothell WA document preparation is also available with our child custody paralegal Bothell services. Changing parenting plans, otherwise known as modification, is a complicated endeavor that should be left to an experienced paralegal.
Divorce paralegal as well as child custody paralegal services are always available.
Bothell is the only city that is located in both King County and Snohomish County, Washington. The fact that Bothell is in both counties makes it my favorite city from a paralegal standpoint because I enjoy working with both the Snohomish County and King County courthouses.
Just north of Bothell WA on its King County side it borders the Kingsgate neighborhood, which is really still in Kirkland, Washington. Lake Sammamish slough/river bisects Bothell on its way from Lake Sammamish to Lake Washington.
It is a 19 minute commute from Bothell to Shoreline and is near me where my office is located. The unique thing about Bothell for me is that it is a near me location for both me and my clients that reside there.
King Paralegals has targeted cities to around the Lake Washington provide family law services because it is beautiful and all these cities file at the downtown Seattle Courthouse. King Paralegals prefers the downtown Seattle King County Superior Court over that of the RJC in Kent.
I also like Snohomish County Superior Court because of the more consistent procedural methodology and the ease of parking in Everett. My Location in Shoreline is the ideal place to serve clients from Bellevue clear to Marysville. Edmonds and Shoreline combined cover some of the best Sound views in King and Snohomish Counties as you look out over it to the Olympic Mountains.
Bothell Borders Kenmore, Kirkland, and Woodinville in North King County. It is about as far north King County Goes. Bothell Way heads South along Lake Washington and up to Northgate. In 2010, Bothell started a $150 million program to develop the downtown, which is why there has been non stop construction since then. It almost seems like they tore the whole town down and rebuilt it. The Bothell Kenmore area is poised for a boom of growth.
Our Bothell divorce paralegal can meet your divorce document preparation needs regardless if you reside in Bothell.
Bothell divorce paralegal services provides plenty of child custody experience to expertly prepare documents to change the parenting plan or child support as well as other documents for child custody and divorce.