Divorce Attorney Bothell WA Child Support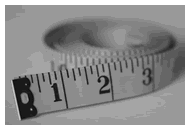 Family law attorneys specializing in parentage, divorce, custody, parenting plans, child support, and other family law cases in King County Superior Court of Washington State.
Helmut Kah - Family Law Attorney 425-949-8357
Michael Lang - Family Law Attorney 206-683-3985
Custody, divorce, child support, unmarried parents, parenting plans, nonparents, and family law attorneys.
Never take into consideration the distance between you and a family law attorney you are hiring, in fact, distance should be the absolute last consideration. For example, Bothell, Washington is 21.1 miles form the King County Courthouse in downtown Seattle, which is a 24 minute drive in normal traffic.
If you live in Bothell, Bothell is 8.2 miles from Kirkland, 9.9 miles from Redmond, 14.7 miles from Shoreline, and only 12.3 miles from Bellevue. In fact, Bothell is 14.5 miles from Snohomish, Washington, closer than even Shoreline. What do all these cities have in common other than Snohomish? They all file their documents and hold their hearings in the downtown Seattle Courthouse.
The point is, when you are looking for an attorney in Bothell, you should really ask yourself why. Bothell has very few attorneys to pick from, which means your cutting almost all your choices out for the savings of a handful of miles.
The distance between courthouses and the attorney or you and the attorney is insignificant when looking for an attorney you want to work with, and to work for you and your case. Regardless of where an attorney and you are located, in this day and age phone, email, scanners and other technology is how things are done instead of driving back and forth to deliver copies.
Would you really want to say you picked an attorney to steer your life with a tape measure? Extend the distance, expand your options. Don't put less time into picking an attorney than a pair of socks. A good divorce attorney is what your after.