Get More Child Support Paralegal Seattle King County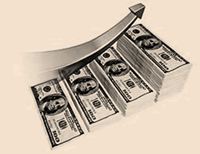 Child support paralegal King County WA: 425-599-0085
To speak with a family law attorney call: 206-683-3985
More Child Support Seattle Paralegal Services. Get more child support in Washington State when the other party has increased their earnings, or has otherwise been accumulating assets that exceed their claimed earnings. It is not uncommon when the other party is hiding their actual earnings and not reporting them for calculation of child support.
Get more child support in Washington State because you just cant make ends meet due to higher expenses and a reduction in your earnings. increase monthly child support in Washington State because you cannot meet your new family's needs and the other party is living with a much higher standard of living than their income they report would allow.
You may be able to get more child support in Washington State when the other party was previously injured or disabled but has since returned to work, they have complete training or school, or have started a business.
Get more child support and reimbursement for medical and other related child expenses. Recent changes to Washington State laws allow for more options in regards to medical and other expenses as part of your modified order.
Increase child support in Washington State because overtime or hours of the other party have been increased, which has affected the other party's annual income. Maybe they didn't get an increase in pay, but they now have a constant increase in the overtime that they can work.
To increase your child support payments in Washington State, child support modification is how you begin the process of getting a new order of child support that increases the transfer payment.
Get more child support in Washington State Courts by filing documents that show that there has been a change of circumstances. Changes in circumstances are more complex to prove than what they may appear in the forms. There are also many changes that are not seen by simply reading through the forms.
Modify your child support to increase your monthly support and maximize the payments your receive for back support arrearages. You can also add provisions for extra ordinary expenses.
Sometimes child support is set too low, not meeting the needs of your children and family. Get more child support to lessen the financial burden.
Washington State DCS is NOT your friend, they are connected with DSHS. If they have denied you help in increasing your monthly child support, court action is still an option.
Washington State DCS will often say that they cannot get you more support because they do not know how to apply deviations or are not allowed to use certain arguments or methods. They are overworked, under staffed, and limited in resources to properly analyze all the facts.
Washington State Court Orders trump DCS, in fact, once you file for a child support modification, DCS is silenced or put in park if you will until you have concluded your case.
If you don't try to get more your child support in Washington State, it wont happen. Do not just assume you cannot increase your child support in Washington State because DCS or anyone else told you so.
Back child support in Washington State, also know as arrearages, are not adequately collected at times. Payments on back child support can be increased dramatically through a Washington State Superior Court. DCS will often make deals with the paying parent and the arrearages that are unfair to you.
I am sure you have heard that Washington State is a woman's state. Do not count on this when trying to get more monthly child support or arrearage payments. You must argue the correct legal arguments. The women's state is a myth.
Get more child support document preparation fees in King County WA.
Paralegal document services King County WA for Mercer Island 98040, Kent 98042, SeaTac 98188, Auburn 98092, Maple Valley 98038, Des Moines 98158, Issaquah 98027, Sammamish 98074, Burien 98062, Federal Way 98023, Renton 98058, Bellevue 98006, and Seattle 98092 in Washington state.