Unmarried Parents Child Support Paralegal King County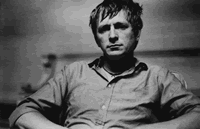 To speak with a family law paralegal call: 425-599-0085
To speak with a family law attorney call: 206-683-3985
For unmarried parents seeking child support paralegal services in King County of Washington state, King Paralegals can meet your document needs. DCS and DSHS are not your best options for obtaining a child support order. Likewise if your the paying parent.
Washington State Superior Court child support orders are the best option when seeking child support. The reason it is the best option is it empowers you to enforce and set child support without relying on the restricted method and of it being done on a DCS timeline. DCS is not going to argue for you if you are the paying parent, and they will only spend so much time on your case even if you are the receiving parent.
There are unique arguments that apply to unmarried parents when setting or modifying child support. King County Paralegal Services. For example, when determining secondary educational support, you may not be able to take into consideration when determining whether support should be given.
When parents have no prior order of child support and the parents were also never married, it is possible to set the order of support retroactive five years. This issue greatly differs from divorcing parents.
Unmarried parents may have to file a petition to decide parentage in order to file a motion for child support or otherwise obtain a child support order.
If you are trying to get more child support, whether it is secondary education or increasing it, King Paralegals can help you organize your case and prepare your documents.
When a party is attempting to reduce child support, the points that must be made and proved are simply the polar opposite of when trying to increase child support. However, not just any reason is justifiable to the court. You need specific reasons.
Child support services for obtaining child support in court for unmarried parents, which can include parenting plan to establish custody and visitation. Regardless of your child support document needs, King Paralegals is a great King County Paralegal Service.
Unmarried parents could be forced to pay retroactive child support 60 months back from the date the petition is filed.
Unmarried parent child support paralegal documents prepared Seattle King County WA Fees
Additional Local Information:
Family law document preparation is available for most of Washington state for the surrounding areas of:
King County in Washington State.
Including the city areas of:
Paralegal document services King County WA for Federal Way 98023, Kent 98042, Renton 98058, Seattle 98092, Auburn 98092, Bellevue 98006, Des Moines 98158, Burien 98062, Issaquah 98027, SeaTac 98188, Sammamish 98074, Mercer Island 98040, and Maple Valley 98038 in Washington State.