Process Server Broadview Seattle Paralegal Services WA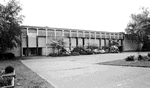 Family law paralegal 425-599-0085
Paralegal Service Near Broadview Seattle
Seattle Divorce Paralegal near Broadview, Shoreline, Haller Lake areas.
Process Server for Broadview, Seattle
Service of process for $80 Northwest Seattle, Broadview neighborhood.
Broadview In Seattle, Washington
Broadview sits north of Blue Ridge Seattle neighborhood. North of Broadview is the city of Shoreline. Its west border is Greenwood Ave, which is shares with Bitter Lake. Haller Lake, Bitter Lake, and Broadview are the three most northern neighborhoods of Northwest Seattle.