Seattle Washington Family Law Divorce Attorney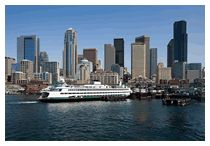 To speak with a family law paralegal call: 425-599-0085
Michael Lang - Family Law Attorney Call: 206-683-3985
Divorce attorney family law services for Seattle, North King County, Washington. Family law services include all of family law including divorce, custody, child support, relocation of children as well as parenting plan related cases.
Seattle is possibly the center of the most amazing place in the country. If you like greens and blues, you will love Seattle. You have Seattle Center and the Space Needle, Quest Field, Safeco Field, Ferry Rides and boat tours of Lake Washington.
There is even seaplane scenic tours, jet skiing, rivers, Green Lake, Lake Washington, snow skiing, and anything else you would want to do within reach.
King Paralegals is proud to include Seattle as one of our service areas for divorce attorney and paralegal family law services. From Shoreline to Renton, Kirkland to Bothell, our reach is only an email and phone call away.
Bundled and unbundled family law attorney services are available as well as paralegal document preparation services for family law.