Process Server Pioneer Square Seattle Paralegal Services WA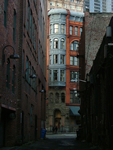 Process Server and Paralegal Services 425-599-0085
Paralegal Service Near Pioneer Square Seattle
Divorce documents prepared for Pioneer Square Seattle residents. Divorce forms and documents will come fully prepared. Call for a questionnaire today.
Process Server for Pioneer Square, Seattle
We will served your documents and other legal papers to any business or residence in Pioneer Square for only $60. Unlimited attempts at service for businesses and residents of Pioneer Square.
Pioneer Square In Seattle, Washington
The Pioneer Square neighborhood in Seattle is in the southwest corner of Downtown Seattle. To the north and within easy walking distance is Westlake Shopping Center and Pike Place Market.
Westlake neighborhood and the Westlake Shopping Center are not the same location however. The Westlake Neighborhood is on the shore of Lake Union, whereas, the Westlake Shopping Center is just west of Pike Place Market and north of Pioneer Square.