Child Support Paralegal Divorce Seattle King County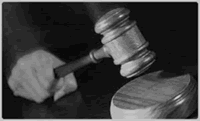 To speak with a family law paralegal call: 425-599-0085
To speak with a family law attorney call: 206-683-3985
Child Support Services in Washington State to file for divorce and obtain immediate child support.
King Paralegals provides divorce and child support document preparation for Seattle, Kirkland, Shoreline, Kenmore WA as well as other cities and counties in North King County in Washington State. Primarily, the target marketing of King Paralegals' site is for North King County in Washington State, with a secondary marketing of South Snohomish County.
That being said, it will be the Seattle downtown courthouse for the mentioned locations where your hearings would occur and working copies delivered, other than Snohomish County Superior Court in Everett, Washington.
Divorce can be very stressful and full of uncertainties. Divorce with children is a multiple of that stress because of the custody (parenting plan) and child support issues that are addressed.
If one of the parents are planning relocate the children out of state, relocation paralegal experience would be very helpful, and that relocation would effect the final decision of child support. You would have resulting long distance transportation costs that would be taken into consideration.
Divorces all start with a petition for divorce (dissolution), but they become very different if the parties have children or spousal support is involved.
When divorces involve children or spousal support, there then is the need to submit much more financial information and records to the court. Absent this, it comes down to simply assets and liabilities, a who gets what.
Child support orders in divorces sometimes are part of an agreed divorce, but this does not mean that the amount of support is simply an agreed upon amount. It is possible that a judge will not agree with what you have agreed upon if it is outside the standard calculation absent a reason for being so.
There is of course parties that are not so amicable. In such an event, a motion for a temporary order of child support can be prepared by King Paralegals, as well as other supporting documents to obtain an order of child support.
This area of child support law is complex, and motions for temporary orders a procedural headache. Let a child support paralegal and King Paralegals lesson the stress, save you time, and save you money over the cost of an attorney by preparing the documents and your case for you. This service is very useful even if the work is taken to an attorney after completion.
Divorce with child support and other family law document preparation fees in WA.
Additional Local Information:
Family law document preparation is available for most of Washington state for the surrounding areas of:
King County in Washington State.
Including the city areas of:
Paralegal document services King County WA for Mercer Island 98040, Auburn 98092, Maple Valley 98038, SeaTac 98188, Des Moines 98158, Issaquah 98027, Sammamish 98074, Burien 98062, Federal Way 98023, Renton 98058, Kent 98042, Bellevue 98006, and Seattle 98092 in Washington state.