Nonparent Child Support Paralegal Service Seattle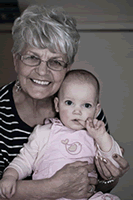 To speak with a family law paralegal call: 425-599-0085
To speak with a family law attorney call: 206-683-3985
For parties looking to obtain third party custody child support or modification of support documents prepared, King Paralegals is well equipped to prepare your documents for either one.
Nonparent child support is quite different than child support issues between parents. First, there are three parties at least. Second, the earnings of the third party matter less than the earnings of the two parents. When determining child support, the nonparent may be asked to submit a financial declaration and other documentation. Child support for nonparents is the result of a nonparent custody order.
Child support modification for third party custody involves modifying child support for both parents. Third parties from Seattle, Bellevue, Renton, and Kirkland areas file child support documents in King County, WA.
Child support non parental or third party paralegal document preparation fees in King County WA.
Additional Local Information:
Family law document preparation is available for most of Washington state for the surrounding areas of:
King County in Washington State.
Including the city areas of:
Paralegal document services King County WA for SeaTac 98188, Des Moines 98158, Seattle 98092, Auburn 98092, Sammamish 98074, Burien 98062, Renton 98058, Kent 98042, Mercer Island 98040, Maple Valley 98038, Issaquah 98027, Federal Way 98023, Bellevue 98006 in Washington State.