Process Server Little Saigon Seattle Paralegal Services WA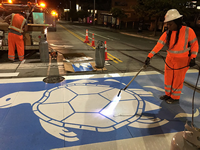 Process Server and Paralegal Services 425-599-0085
Paralegal Service Near Little Saigon Seattle
Little Saigon Paralegal Services for Divorce documents and case help.
Process Server for Little Saigon, Seattle
$65.00 to serve papers to any residence or business in Little Saigon of Seattle. In fact, we will serve any business or residence in the Downtown Seattle area.
Little Saigon In Seattle, Washington
Little Saigon is one of three distinct neighborhoods in The International District in Seattle, with the other two being Chinatown and Japantown.
Little Saigon's main density is at South Jackson Street and 12th Avenue South, east of interstate 5. Refugees moved to this area when Saigon fell in 1975 from Vietnam and Southeast Asia.