Case Organization Paralegal Service King County Washington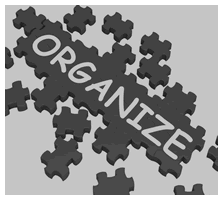 This paralegal services is less extensive than our case preparation organize and summarize services section. King Paralegals provides this service to get a clients documents and exhibits organized and indexed (like a table of contents).
Once your case is organized, you will do much better in finding what you need when you need it, prevent or minimize lost documents and exhibits, and be ready to take your case to an attorney while saving that attorney time, and presenting your case efficiently.
This King Paralegals' service essentially prepares you to present your case to an attorney to assess its strengths and weaknesses. This is a cost effective getting prepared service. You will save considerable money if your are organized when you meet with your attorney.
If you are looking for extensive case preparation services, King Paralegals provides that too.
To speak with a family law paralegal call: 425-599-0085
To speak with a family law attorney call: 206-683-3985
Family law document preparation is available for most of Washington state for the surrounding areas of:
King County in Washington State.
Including the city areas of:
Paralegal services King County WA for Renton 98056, Auburn 98092, Auburn 98001, Seattle 98133, Seattle 98115, Seattle 98198, Seattle 98105, Auburn 98001, Seattle 98133, Seattle 98115, Seattle 98199, Seattle 98126, Seattle 98102, SeaTac 98188, Auburn 98002, Seattle 98109, Federal Way 98023, Seattle 98199, Seattle 98112, Seattle 98116, Seattle 98117, Seattle 98144, Seattle 98146, Seattle 98122, Seattle 98178 in Washington State.