Legal Document Filing Service King County WA Paralegal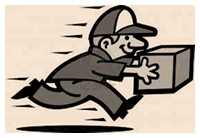 Legal Document Filing Call: 425-599-0085
King Paralegals can help with the filing of court documents, deliver working copies to the commissioner or judge, or any other type of courier type of service.
Some counties are allowing people to file online, for example, King, Pierce, and Thurston Counties. Other counties require that you still walk the documents in.
If you need someone to be served paperwork, King Paralegals can do that for you too.
You can file them yourself online, but often our clients ask if we provide that service because they lack the time or technical expertise. King Paralegals can file a divorce with kids agreed for example for a fee of $90. This does not include the filing fee payable to the clerk.
If you are also needing documents retrieved from the courthouse, this would be a good time to combine all of our offered services at King Paralegals.
To speak with a family law paralegal call: 425-599-0085
To speak with a family law attorney call: 206-683-3985
Have your documents filed with the Clerk of the Court for your county.
Additional Local Information:
Family law document preparation is available for most of Washington state for the surrounding areas of:
King County in Washington State.
Including the city areas of:
Paralegal services King County WA for Renton 98056, Auburn 98092, Auburn 98001, Seattle 98133, Seattle 98115, Auburn 98002, Seattle 98109, Seattle 98198, Seattle 98105, Auburn 98001, Seattle 98133, Seattle 98115, Seattle 98199, Seattle 98126, Seattle 98102, SeaTac 98188, Federal Way 98023, Seattle 98199, Seattle 98112, Seattle 98116, Seattle 98117, Seattle 98144, Seattle 98146, Seattle 98122, Seattle 98178 in Washington State.